On 24 March 2016, ICOMOS participated at the request of the UNESCO Director General, Ms Irinia Bokova, at an Information Meeting on the "Follow up of the situation in the Autonomous Republic of Crimea (Ukraine)" at UNESCO heaquarters, and made a presentation on information at its disposal in its field of competence, cultural heritage preservation, along with representatives of the Office of the High Commissioner for Human Rights, the OSCE and Amnesty international. Read the speech of the UNESCO Director General.
We are pleased to inform you that registration is open for the XIIth World Congress on Earthen Architectures - Terra 2016, taking place in Lyon from 11 - 14 July 2016. As an official partner, ICOMOS France allows ICOMOS members to benefit from a special registration fee of 320 euros. If you register before 10 March 2016, you will obtain an additional 50 euros off this special registration fee.
In response to the invitation formulated in the 39COM7 recommendation of the World Heritage Committee, ICOMOS is holding a colloquium on Post-trauma Reconstruction on March 4th, 2016.
Scroll down for Russian version
The ICOMOS Board has entrusted the Temporary Council *, under the supervision of ICLAFI (the ICOMOS International Scientific Committee on Legal, Administrative and Financial issues) and the International Secretariat, to advertise and implement an open membership policy in view of enlarging the membership of ICOMOS in the Russian Federation, in the run up to the elections for the Permanent Board of the future National Committee to be held in 2016.
We are therefore inviting qualified individuals in the Russian Federation to apply for membership.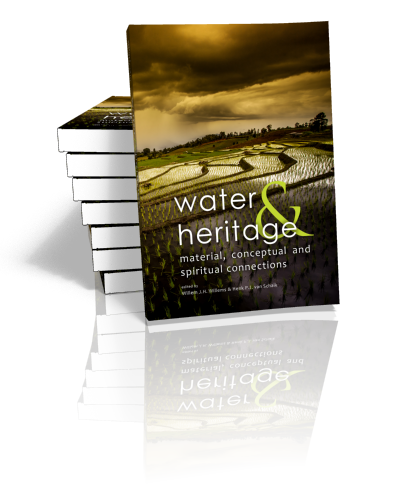 On December 4th, at the international secretariat of ICOMOS near Paris, ICOMOS Netherlands organized a Round Table Water and heritage. In these times of climate change, it intended to highlight the importance of water management for the preservation of cultural and natural heritage under climate change
The 2016 theme for the ICOMOS International Day on Monuments and Sites celebrated on 18 April is: The Heritage of Sport
"Sport is part of every man and woman's heritage and its absence can never be compensated for" - Pierre de Coubertin
ICOMOS has the pleasure of announcing that Dr Samir Abdulac, Chair of ICOMOS Working Group for the safeguarding of cultural heritage in Syria and Iraq (and neighbouring countries) was awarded the 2015 Summit Award on Heritage impact delivered by the CyArk 500 Challenge in Berlin on 19 October 2015. ICOMOS congratulates Dr Abdulac on this well deserved distinction.