18 April 2015: ICOMOS is 50
The Second Congress of Architects and Specialists of Historic Buildings, held in Venice in 1964, adopted 13 resolutions, the first being the International Charter for the Conservation and Restoration of Monuments and Sites, better known as the Venice Charter, and the second, put forward by UNESCO, provided for the creation of ICOMOS.
Through US ICOMOS, ICOMOS has been actively involved in the consultation launched by the World Bank to re-write its policies regarding environmental and social development and assess the role of cultural heritage in managing these issues.
Deadline extended to 30 April
On the occasion of the 2015 annual General Assembly and Advisory Committee taking place in Fukuoka (Japan), the Advisory Committee is organizing a Scientific Symposium on 29 October 2015. Part 3 of the Symposium cycle "Tangible Risks, Intangible Opportunities: Long-Term Risk Preparedness and Responses for Threats to Cultural Heritage" the theme is "Risks to Identity: Loss of Traditions and Collective Memory".

Download the call for papers in English and French

Proposed abstracts should be sent to admin[at]ahms.com.au by 30 April 2015.
Water & Heritage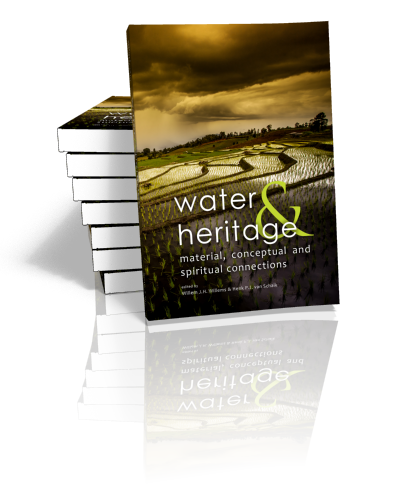 Material, conceptual and spiritual connections
Edited by Willem J.H. Willems (✝) & Henk P.J. van Schaik | 2015
Deadline for registration: 17 April 2015 (places are subject to the room size)
Launched by the Director General of UNESCO, Ms Irina Bokova on 28 March, the purpose of the #Unite4Heritage campaign is to build support for the protection of heritage where it is threatened by sectarianism and extreme violence.
World Report 2011-2013 on monuments and sites in danger
The Heritage at Risk World Report 2011–2013 is the latest volume of a series of World Reports first published in 2000. From a strictly preservation-based approach this publication series offers worldwide information about the dangers that are threatening our cultural heritage, in order to provide help in the case of risks and to promote practical measures to avert or at least allay these risks.