Water & Heritage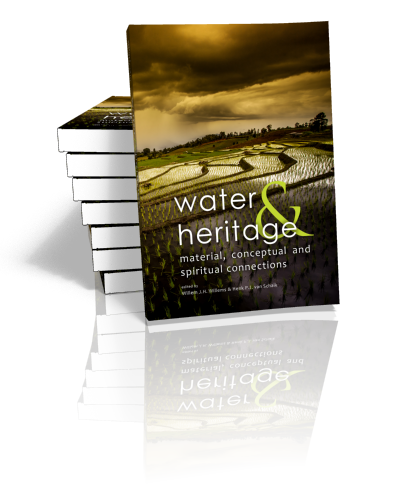 Material, conceptual and spiritual connections
Edited by Willem J.H. Willems (✝) & Henk P.J. van Schaik | 2015
Deadline for registration: 17 April 2015 (places are subject to the room size)
Launched by the Director General of UNESCO, Ms Irina Bokova on 28 March, the purpose of the #Unite4Heritage campaign is to build support for the protection of heritage where it is threatened by sectarianism and extreme violence.
World Report 2011-2013 on monuments and sites in danger
The Heritage at Risk World Report 2011–2013 is the latest volume of a series of World Reports first published in 2000. From a strictly preservation-based approach this publication series offers worldwide information about the dangers that are threatening our cultural heritage, in order to provide help in the case of risks and to promote practical measures to avert or at least allay these risks.
At the 18th General Assembly (Florence, Italy, November 2014), the Scientific Symposium "Heritage and Landscapes as Human Values" wanted to promote a broad discussion able to provide insights for improving the intercultural dialogue and placing the human being at the centre of the cultural debate, where heritage and landscape values represent a shared synthesis. Following presentations by 170 speakers and debates, the General Assembly adopted the "The Florence Declaration on Heritage and Landscapes as Human Values regarding the values of Cultural Heritage in building a peaceful and democratic society".

According to the new ICOMOS Statutes, annual General Assemblies will take place on the same occasion as the annual Advisory Committee meetings. The agenda of the annual General Assembly focuses on: receiving the reports of the ICOMOS President and Treasurer on the management by the Board and the health and financial situation of the association; and approving the annual report and accounts and discharging the Board, as well as voting next year's budget.
All other matters such as adoption of doctrinal texts, elections of the Board and officers, conferring of Honorary membership, voting the ICOMOS General Programme and budgetary guidelines for the next triennium, as well as proposing resolutions for adoption by ICOMOS continue to be dealt with by the triennial General Assembly.
Just when the outer limits of one's ability to be shocked by the depths of human iniquity seem to have been exceeded, something more cruel and brutal comes along that defies the definitions of outrage and horror. Such is the case with the recent videos released by the "Islamic State" featuring a cruel orgy of killings and now followed by the wanton destruction of universally valued cultural treasures in Iraq.
After 27 years of loyal service as ICOMOS International secretariat's general handyman, Antonio Medina has to leave us. We wish him all the best for this new chapter of his life and thank him for his constant kindness, patience and efficiency.
The secretariat staff